I left the Writer to Writer retreat early. There was an ice storm predicted to hit the east coast late afternoon and I had to drive to Rhode Island from Hershey, PA. I left at 7 am, waving goodbye to all the free chocolate. Coffee in hand, "check"; gas tank full, "Check"; Leaving early enough to beat the storm"; "UNCHECK". Less than one hour into the drive it began to rain. "It is only rain", I said to myself as I noticed a sanding truck in front of me. "He must be getting ready for the snow storm this aternoon: Good job, guys, preparing early!" Yes, I talk to myself as I drive. God gives me the best ideas when I talk and drive. Blue flashing lights interrupted my conversation with God.
"I hope no one is hurt", I gasped as I drove by the black four-door car that looked as if a large can opener just removed its entire roof. "Lord, are the roads that bad? I left early enough to avoid the storm!" I white knuckled my steering wheel, talking to God with more intensity. I drove less than a mile.
Another car off the road, "Hey, isn't that the girl who just passed me?" I was getting frightened. "Lord, what do I do?" I was so focused on the road in front of me I barely noticed a car that was passing me. I glanced into my side mirror.
"My car is encased in ice, Lord, please help me! I am so frightened right now! WHAT DO I DO?" More blue lights were directly in front of me. I gripped the wheel tighter, as I had to drive around the horrible scene. The other car that had passed me was lodged in a tree off the road and there was another car disintegrated, unrecognizable, about 100 feet from it. I began to shake and cry. I called my sister who lives in Rhode Island. She could automatically hear the fear in my voice. "Get off the road now and find a hotel". She did not have to tell me twice. I immediately got off the highway to safety. It took me the rest of the day to stop shaking. I could not stop thanking the Lord for His protection.
No matter what life throws at me, I try to find the lesson that God has for me
. Concerning my thrill ride, the lesson seems obvious. God protects. However, there was another lesson for me to learn. Focus. I had tunnel vision for the first part of my journey. I did not see the potential danger. There are times in life that we must take a look around us, a very brief look, to assess the situation. As I briefly looked at my side view mirror, I knew that I was in a dangerous situation. I immediately fixed my eyes back on the road and drove to safety. The Highway was closed right after I exited. There were over 400 accidents that morning; three resulting in death.
In the book of Genesis, Lot's wife lost focus as she and her family ran from the sinful city of Sodom and Gomorrah. The Angels specifically told Lot and the family not to look back as God imparted His wrath. Consumed by what she might lose, she disobeyed, looked back and turned into a pillar of salt.
So focused on the sin that so easily entangles; she did not see the promise of a safe future that lay ahead of her. Her deliverance lay ahead of her, but her heart longed for the old sinful ways. No longer would she gaze into her husband's eyes or hug her children. She would not be able to experience the joy of watching her own grandchildren grow up. All because of wrong focus.
HE SET HIS FACE LIKE FLINT.-Isaiah 50:4
This was fulfilled in the life of Jesus. The Lord was looking forward to the time he would break the bondage of sin forever.
Now it came to pass, when the time had come for Him to be received up, that He steadfastly set His face to go to Jerusalem." (Luke 9:51)
Jesus' focus was you and me. His focus was not selfish gain; it was the will of His Father that drove Him to obedience.
And being found in appearance as a man, he humbled himself by becoming obedient to death— even death on a cross! Philippians 2:8
If Jesus lost focus where would we be?
I dare not even let my mind go there.
Where is your focus? Are you looking behind you, longing for what was, just like Lot's wife?
Paul the apostle stated,
"But one thing I do: Forgetting what is behind and straining toward what is ahead," Philippians 3:13
As I look back (quickly) at that terrifying car ride; I thank God for teaching me that proper focus is vital to arrive at my destination safely. I also should briefly assess my surroundings and then continue my forward focus. Dangers can come at us from every angle. To combat fatal focus we can take the advice from the author of Hebrews: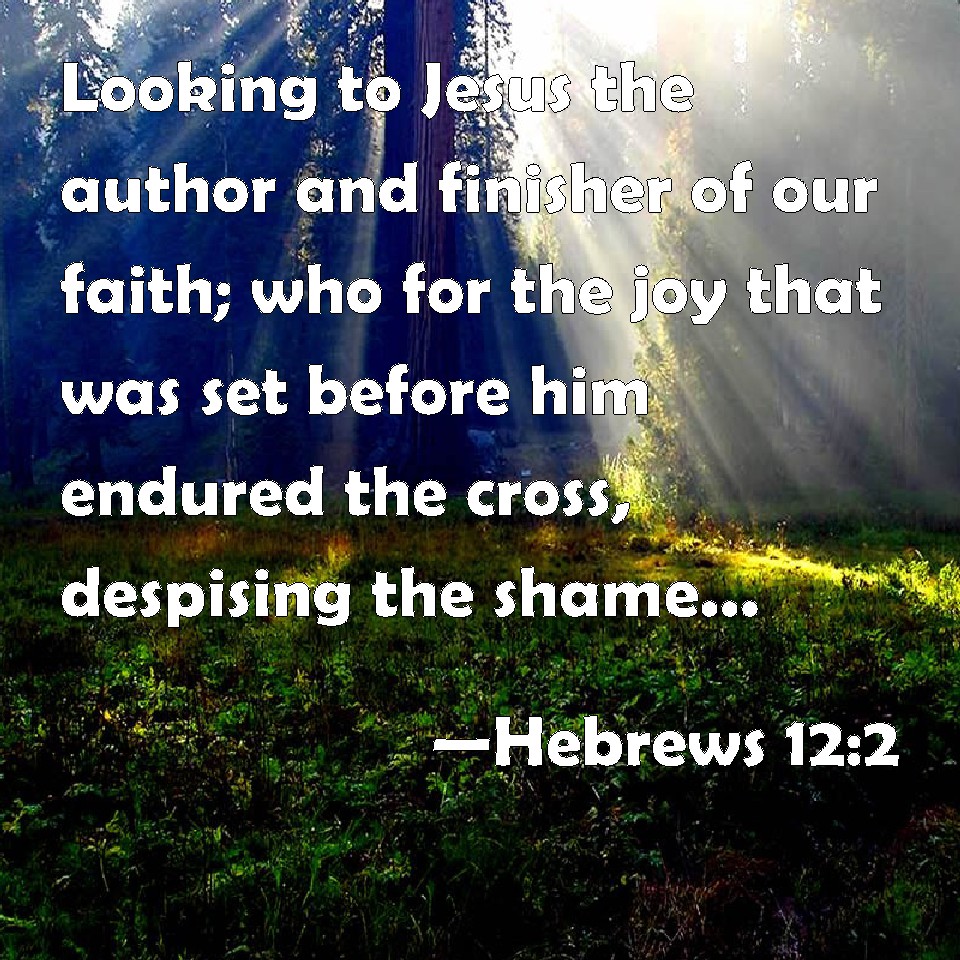 …fixing our eyes on Jesus, the pioneer and perfecter of faith. Hebrews 12:2
Now that is something to focus upon!