I must have looked crazy talking to myself. I was driving to Rhode Island to speak at a ladies retreat. I love
being used by God to
encourage my sisters in Christ.
I consider it an honor and
privilege
. I usually practice the teaching while driving
.
This is a common for me anytime I am alone in the car. God gives me deeper insight and great analogies while driving. The teaching for that weekend was "True Star Quality. Shining for Jesus in this dark world". I was practicing the portion, "How God sees you after salvation"
Goose bumps covered my body when
God reminded me of the words of Jesus and gave me a visual image in my head.
"I give them eternal life, and they will never perish, and no one will snatch them out of my
hand
.
With my eyes still on the road, I held one hand out to the side and made a fist as if to hold something in it. (Why don't you try it)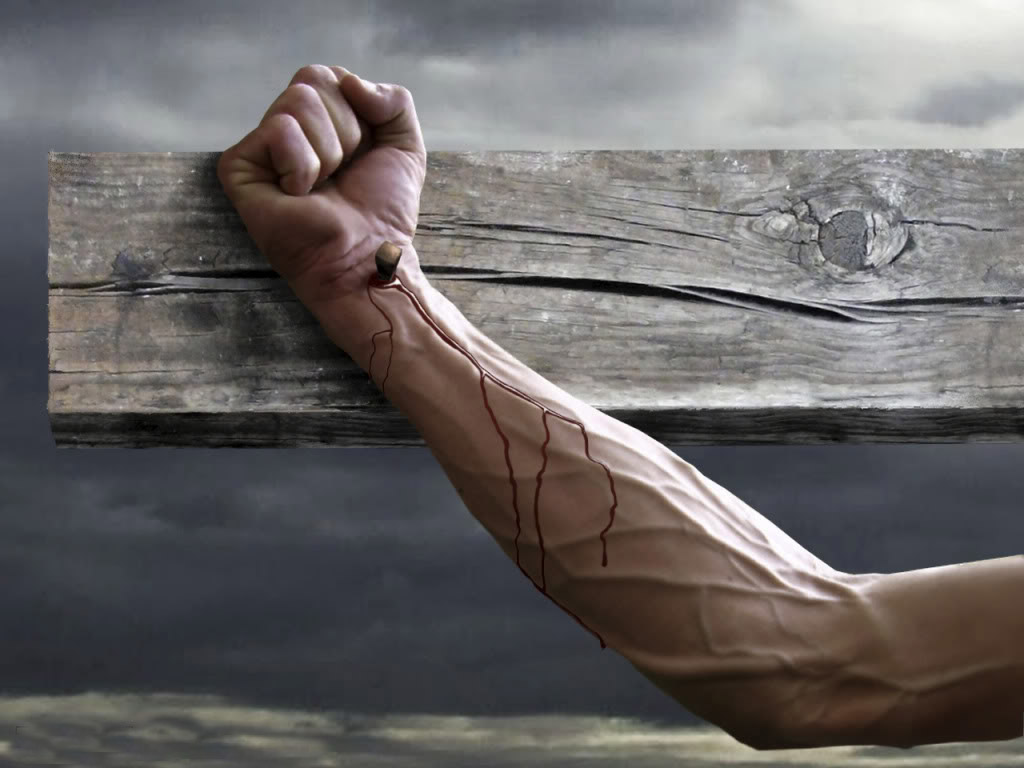 Picture your hand as the loving
sacrificial
hand of Christ. Make a fist. Imagine, as a believer you are in that hand. What do you see?
Only your hand.
When God looks at Christ's hand He does not see us, He only sees the scar on His
wrist
left by the nail piercing.
His beloved, innocent Son endured the most intense physical, emotional and spiritual pain to bridge the gap between separation and salvation.
As I continued to look at my fist, I loudly uttered t
he words that Christ cried from the cross. The words that echoed throughout heaven and now in my heart.
"It is finished!"
I almost drove off the road with awe and excitement. My mind filled with joy, adoration and thanksgiving.
My sin was paid for at the cross by the sacrificial act of Jesus and the scar was there to prove it.
Thank you Jesus.
"
In Him (Christ) we have redemption through His blood, the forgiveness of our trespasses, according to the riches of his grace," Ephesians 1:7
I began to sob.
What a glorious picture.
I am in the protection of Christ's hand.
It was very difficult to drive and cry at the same time.
I wanted to throw my hands up in praise and worship to my King.
Of course I did not; it would have caused a pile up on 95 south and I would not have made it to my destination to deliver this amazing word picture.
We are in

His hand safe and secure.

Nothing can get to us.

God only sees the righteousness of Christ not our sin. We are held captive by His love, grace and mercy.

Hallelujah and Amen.
This analogy has helped many truly understand how God sees us in Christ.
So, when you get upset, angry, lonely or feel inadequate, If bad
memories
and guilt haunt you. Freedom is close at hand. Remember
IT IS FINISHED!
Rejoice and make a fist!
copyright 2015 Cherrilynn Bisbano